Samuel Lawal has further proven that hard work pays after emerging as the best graduating student of Pharmaceutical Microbiology and Biotechnology at Olabisi Onabanjo University (OOU) class of 2021.

Speaking with Muse.ng, Lawal said he was overjoyed and grateful to God for allowing him accomplish such feat.
According to the young man, he has had an amazing fervour and persistence for microbiology throughout his studies at OOU Pharmacy School.
In his words: "I could study microbiology for hours without getting bored of it. Also, I have an indescribable zeal for understanding the impact of the microbiome on the immune system which fueled my desire to pursue a thesis in Microbiology and Biotechnology, where I was named best student and my thesis was awarded the best in the same department.
READ ALSO: My dad told my mum to get rid of me: LAUTECH best graduating student shares experience
Consistency was key for him
Speaking about how he emerged the best graduating student of his department, Lawal credited it to consistency.
He said he kept striving hard for the best and never gave up.
According to Lawal, he had a forward-thinking approach to what he wanted in Pharmacy school and never settled for less.
In his words: "Regardless of the stress of Pharmacy school and my extracurricular activities, I would still go to my reading zone named GOPD at the OOU teaching hospital and read every night, so for me, consistency was key to achieving excellence."
Social activities
The first class graduate said he had a social life in school and participated in different social activities.
He said: "In school, I was not a stereotype. In fact, I was President of the Pharmaceutical Association of Nigerian Students, Olabisi Onabanjo University Chapter, as well as the RCFOOUTH Drama Coordinator.
"I participated in university social events and was also one of the most popular students at the time. It's all about finding a happy medium and achieving harmony. Not simply a cliché, the world is searching for leaders, team players, and problem solvers.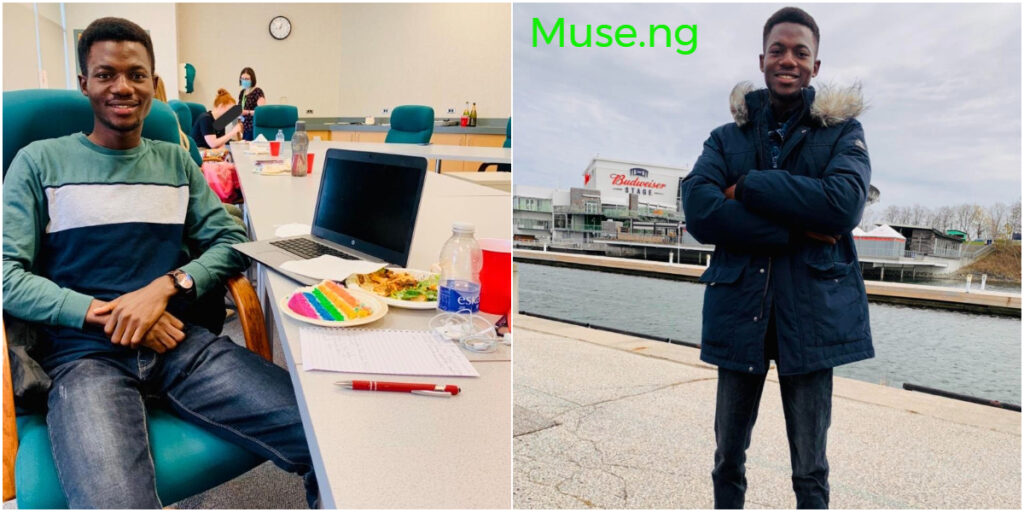 Speaking about distractions in school, Lawal said there was no substantial one for him because his primary goal was to achieve excellence.
He said: "The minor ones passed fast, and I sought mentoring from senior colleagues and people in my field of interest on a regular basis to discover how they were able to focus on school during their time."
The young man won over seven awards, which include Federal government scholarship board award, Olabisi Onabanjo University departmental award for best student in Pharmaceutical Microbiology and Biotechnology, Department of Pharmaceutical Microbiology and Biotechnology award for best project student in Pharmaceutical Microbiology, and University of Manitoba International graduate student entrance scholarship.
In his words: "And I was able to secure a funded masters from the Armstrong Laboratory, Manitoba Centre for Proteomics and Systems Biology, University of Manitoba.
"Recently, I got selected to participate in an all-expense-paid first-ever organised scientific communication conference in Canada scheduled to hold in Toronto, Canada. And other Graduate development training."
Describing his entry into Armstrong Lab, Manitoba Centre for Proteomics and Systems Biology as an MSc candidate in the Department of Medical Microbiology and Infectious Diseases, University of Manitoba, Canada, Lawal said it is a dream come true for him.
The young man said he's proud to work in a laboratory at an institution that ranks among Canada's top 15 research-intensive universities.
He said: "I intend to find the relationship between the microbiome and infectious diseases such as Inflammatory Bowel Disease which is a disease of clinical interest in North America, also make a significant contribution to the area of health research."
"Be consistent"
Lawal advised students who wish to graduate with a first class to be consistent, resilient and combine the resources of excellence, which he described as perseverance and prayer.
He said combining the resources of excellence would make them go far in life.
In his words: "School is not a scam, and getting good grades is worthwhile."