There are people who wait for others to change the world, and there are those who take it upon themselves to be the agent of change the world needs, Roseline Adewuyi belongs in the league of the latter.
Adewuyi, who is a PhD student in French Literature at Purdue University in West Lafayette, Indiana, United States, has been championing the cause of girl child empowerment and gender bias elimination in Nigeria for more than five years.
The young lady mentors teenagers in gender capacity developments.
Speaking with Muse.ng, Adewuyi said identity crisis, cultural norms and leadership challenges inspired her to champion the cause of girl child empowerment.
Identity crisis
Adewuyi said growing up, she observed her environment and saw the difference in the treatment of males and females.
In her words: "As a young girl, I wondered why this was so. I did not understand these things but I lived with this thought in my heart. Before long, I started asking questions about it.
"Unfortunately, I did not get a satisfactory response most times. I had a lot of questions about my identity that were not answered.
"With growth came the understanding of how things worked, and I began to gradually realize why things were the way they were."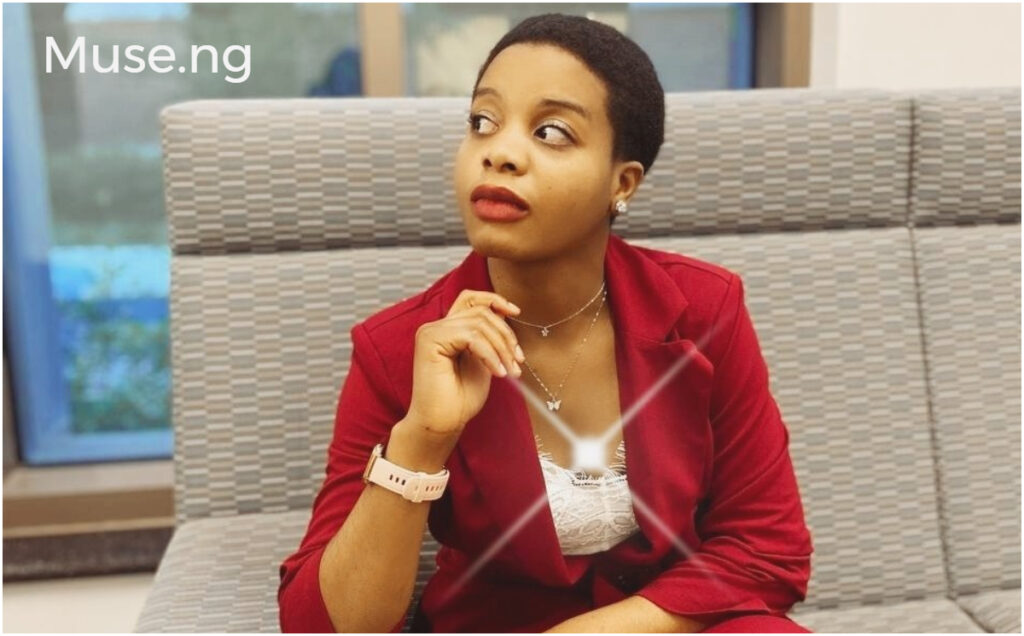 According to the young lady, through books, she was able to imagine and understand, to some extent, the lived experience of many girls and women all over the world, particularly in Africa.
Cultural norms
Speaking about cultural norms, Adewuyi said young girls grow up to see things done in a certain way.
She said: "When they try a different approach, they meet strong opposition because "it is not (in) our culture." Thus, they silently suffer unfair practices that bend them to gender roles.
"Young girls take up caregiving, housekeeping, and hostess roles because they are what obtain, but never volunteer for leadership or science-oriented roles.
Adewuyi said she tries to override that unintentional, yet retrogressive programming that culture embeds in young girls.
Leadership challenges
Adewuyi said another force that compels her to advocate for gender equality is the gender gap seen in leadership.
According to the gender advocate and social educator, many people still see leadership as a responsibility exclusive to the male gender and so they rarely give young girls or women the platform or opportunity to lead.
In her words: "In many situations, girls are expected to assist the leader. This shapes their thinking from a young age. They start thinking that they are not natural leaders. It takes lots of re-education to change this."
Adewuyi has over 10 academic publications which centre mainly on gender issues and African literature.
The young lady, who is a 2018 fellow of Dalai Lama Fellowship, said she hopes to keep contributing to girl child development through advocacy.
She is also a member of the Commonwealth Youth Gender Equality Network.
Apart from God who Adewuyi said she believes so much in, her other driving forces include her parents, mentors and her teachers.
In her words: "I speak to young girls about shattering glass ceilings, breaking through concrete walls, striding on sticky floors, and escaping career labyrinths, and I believe that the greatest way to make this message more effective is for me to exemplify it.
"When it comes to gender advocacy, I have witnessed the value and effect of having role models."
Adewuyi recently got elected as the first female president of the Nigerian Students' Union at Purdue University.
She said she didn't see the development coming, adding that she wouldn't have believed it if someone had told her a few months ago.
In her words: "I never expected it and it was never an aim. Others believed in me and that was it. There was that moment of epiphany for me that others are watching even when you are not conscious of it.
"To me, this is more of another learning curve than a feather in my cap. Just as I am ready to learn on the job, I am prepared to adjust to the challenges that come with this new opportunity to serve, and more so, have fun while at it.
"This opportunity resonates with the essence of what I do as an advocate, and I see it as a stepping stone to bigger leadership responsibilities."