A young Nigerian lady identified as Islamiyat Ojelade has been celebrated on social media after bagging seven fully-funded scholarships in seven top universities in the United States with her Higher National Diploma (HND).
The young lady took to her LinkedIn page to share the good news with her followers and connections and many were inspired by her great feat.
READ ALSO: I didn't plan having first class: UI departmental best graduating student says
Islamiyat, a graduate of Science Laboratory Technology (Chemistry Major) was the best graduating student of the Federal Polytechnic, Ilaro, Ogun State, class of 2017/2018.
The top universities in the Untied States that offered Islamiyat scholarships were Florida State University, University of Massachusetts Armherst, University of Kansas, University of Kentucky, University of North Texas, Rensselaer Polytechnic Institute, and Marquette University.
Islamiyat said she would be starting her PhD programme in Chemistry at the Florida State University, Tallahassee, Florida, USA, this fall.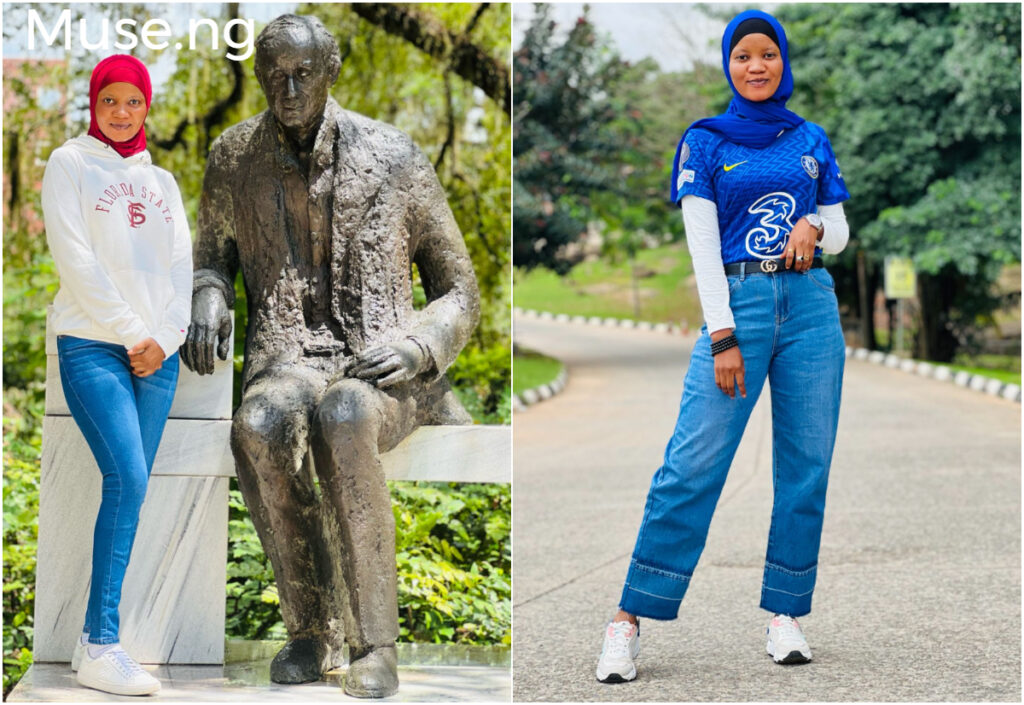 In her words: "Considering the dichotomy between HND and BSc in Nigeria, I was scared and confused on what next to do after my undergraduate studies. I summoned the courage to discuss my 'big dream' with some people including friends, fathers, mothers, and lecturers.
"As you would expect, very few among them keyed into this and supported me morally and financially. Others doubted if I would be able to get a PhD with the HND."
How she achieved the feat
Islamiyat said she was able to achieve such feat with hard work, resilience, prayers, and the right people beside her.
According to the young lady, she's excited about this next phase of her life and she believes that God will continue to take absolute control of her journey to greatness.
She expressed gratitude to those who made this a reality for her in one way or the other.
In her words: "Blessed be the day I saw Dr. Babajide Ojo of Bestman Academy tweet, which led to a free mentorship program with him. Thank you for the opportunity, Sir. I sincerely appreciate Joshua Samuel, Adedayo "Dayo" Ogunware, Afolabi Uthmon Olayiwola, Ogundare Adebola, and Reni Odebiyi for their support in the beginning of this journey."
Islamiyat advised people on the verge of giving up to continue forging ahead, adding that their dreams are valid.
In her words: "I hope this inspires someone who is at the verge of giving up on his/her dreams. Your dreams are valid, keep pushing, then see yourself breaking grounds wherever you are! Cheers to greater milestones."