Temitope Ogunniyi is a brick maker and bricklayer who has continued to inspire many with his success in the construction industry.
The founder of Millishield Bricks who was born in Osogbo, the Osun State capital, told Muse.ng that being a son of a school principal, he enjoyed the beautiful things of life until Ibrahim Babangida happened on Nigeria.
READ ALSO: E-Money: Meet Nigeria's 41-year-old billionaire who struggled through life to afford luxurious lifestyle
The Ekiti State indigene said: "My childhood was eventful. I grew up as a son of a principal and I tell you I had my own room from age seven. I never lacked any good thing until Nigeria nosed dived during SAP if you can remember. Structural Adjustment Program by IBB"
Ogunniyi knew he needed to give himself that life of comfort he was leading pre-IBB era and he decided to ensure he didn't joke with working hard and making that happen.
He would later leave the shores of Nigeria for greener pastures in Canada.
It wasn't easy leaving Nigeria
According to Ogunniyi, there was a time he could not afford to raise 32,000 naira for IELTS despite working two jobs and driving a cab in the Ikorodu area of Lagos.
However, three years after arriving in Canada, Ogunniyi bought his first house after working in a lot of hospitals and a nursing home.
He established Millishield Bricks in 2014 but faced the challenge of not being accepted by Nigerians.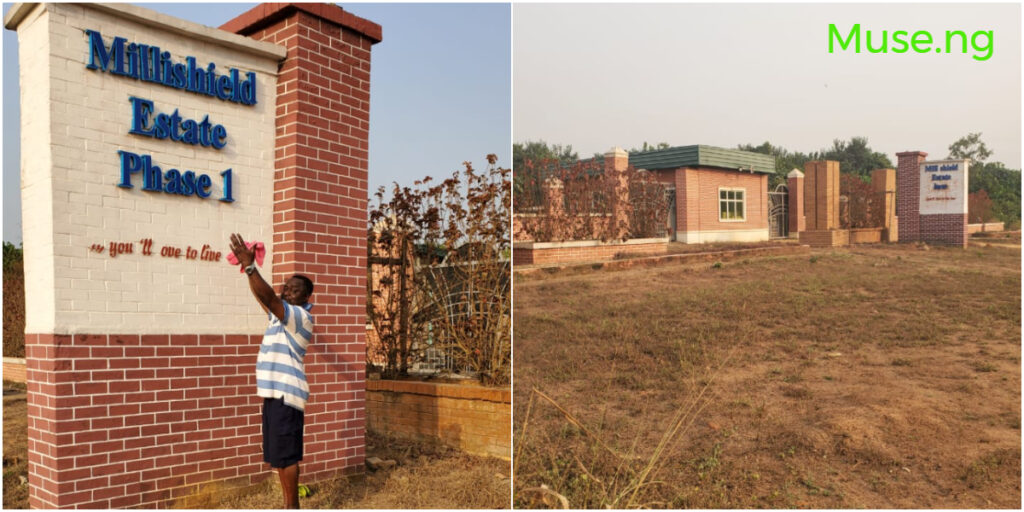 Ogunniyi said he had to build a mini estate in Ikorodu to showcase his work.
In his words: "One of the major challenges we faced when we first started was acceptability by Nigerians.
"They asked us what we had built before, hence we decided to build our own mini estate at Ikorodu to show what we can do."
Describing life in Canada, he said the standard of living in the North American country was what he was used to in the late 1970 till mid 1980s.
Ogunniyi juggles Nigeria and Canada and he has a large following on social media.