Two Nigerian lovebirds based in the United Kingdom have further proven that love is a beautiful thing and that communication is one major factor that sustains marriage.
Enobong and Fasorun Esther Ekpeyong, who have been married for one year, four months and two weeks, recently spoke with Muse.ng about their love journey.
Falling in love with Fasorun
According to the man of the house, he first made contact with Esther when she sent him a DM.
In his words: "We first made contact when she sent me a DM, then a year later I saw her dancing salsa at Wuse 2 and I instantly fell for her"
According to the young man, several times the thought of breaking up crept into their minds as a result of misunderstanding between them.
READ ALSO: We never thought of quitting despite courting for almost 7 years: Couple says, reveals what has held them together
He said: "Even before and after marriage we've had issues that would make us act like it's over but we find ourselves running back to each other minutes later."
Greatest lesson
The greatest lesson Enobong has learnt in marriage is the fact that the union is about the husband and wife only.
In his words: "Family is not a part, no one else is a part. Two become one. No one else."
Why some marriages fail
According to the father of one, some marriages fail because they consist of more than just the husband and wife.
In his words: "Some marriages don't work because they consist of more than just the husband and wife. Secondly, they lack communication. Thirdly, they got into the marriage for the wrong reasons in the beginning.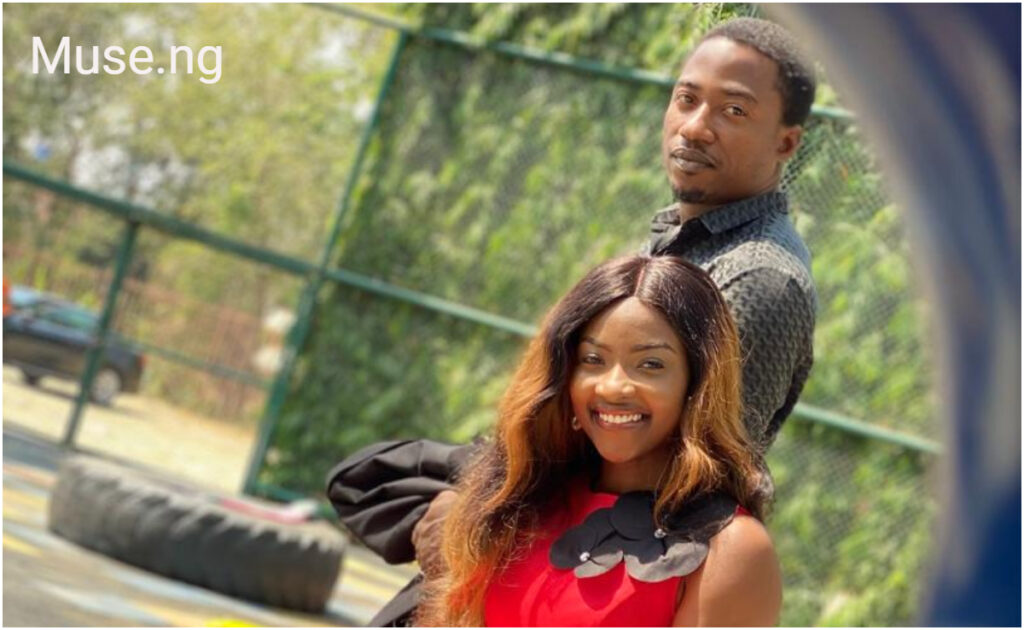 Also speaking about communication, Fasorun said: "It's too important. Nothing is too small to talk about because little things can produce large problems, trust me.
"My wife has everything"
Enobong described his wife as super smart and a woman with a pure heart.
He said: "What I love the most about her is her innocence! She has a pure heart. She's beautiful, has a banging body and is super smart. She has everything."
On her part, Fasorun said she loves everything about the man of her dream, adding that she chose to stay with him because he ticked all her boxes for a husband.
In her words: "But what I love most about him is his ability to snap out of any situation. My husband is a mad sexy hustler. There's always a solution with him, he thrives in every situation and has such an amazing personality.
"I would say he knows how to fit perfectly into every/any situation."
Checking her husband's phone
Unlike some women, Fasorun said she has never had the urge to check her husband's phone.
In her words: "I remember checking once when we were dating and I felt so stupid after that. Reason is that we are always talking and with each other.
"I always know where he is and he always knows where I am, so to be honest if there were someone else in the picture, hmm she must be suffering a lot because she won't be getting the right amount of time/attention that she deserves."
What has kept their marriage going
Apart from communication which she described as important and number one factor that has kept her marriage going, Fasorun said being intentional has also helped their union.
The young woman said: "And then another very important factor I would say is "being intentional ". Like they say, love isn't even enough we put effort into making sure that the next person is satisfied and happy.
"I may not want to do something but because it will make my man happy, I will look for a balance on how to make sure it works in a way that will make him happy too.
"It's quite easy for me especially now, because we've grown on each and almost like the same kind of things."
Fasorun advised intending couples to ensure that they take communication seriously and shouldn't take actions without consulting each other.
In her words: "Talk to each other about stuff, enquire about the most silly stuff because you would never know seriously.
"Also the best decision comes from both of you, never ever go ahead to do things you've been advised to do without consulting each other because by doing that you start building expectations.
"Your partner is as human as you are, so however you think and interact every day is the same way they do too.
"Then finally, Life is already too short so if you have made up your mind to be with your partner then enjoy yourselves to the fullest, do everything you have ever dreamt of with them and live."