Japanese billionaire Yusaku Maezawa aka MZ has selected Nigerian man Yemi Akinyemi Dele aka Yemi AD alongside seven other people to join him for the first civilian mission to the moon in 2023.
In 2018, the entrepreneur bought all the Starship seats that Elon Musk's SpaceX developed so he and others would journey to the moon in 2023 for a week before returning.
Due to the fact that MZ wanted to give talented people the opportunity to join him on the trip, the billionaire announced in March 2021 that he would choose eight crew members from across the world.
Who is Yemi Akinyemi Dele?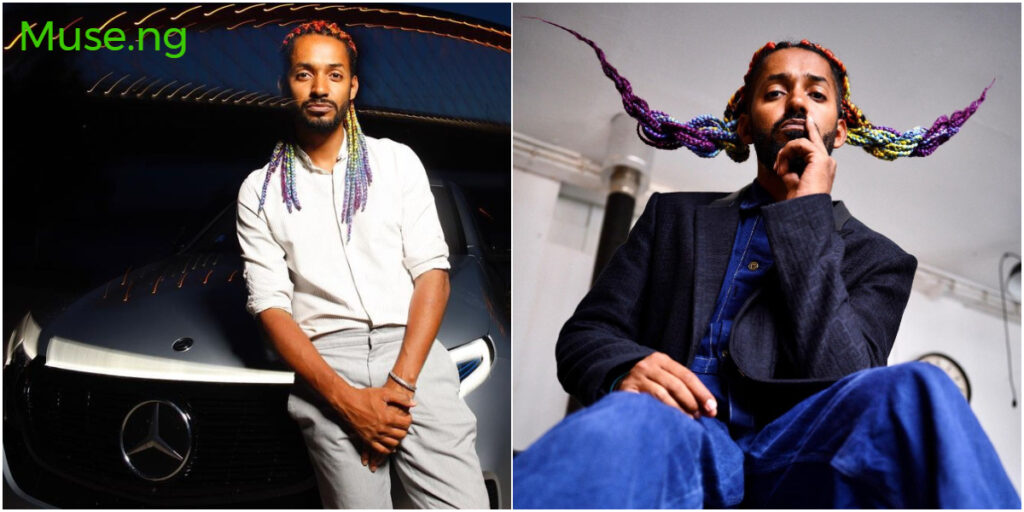 Yemi AD was born in Czechoslovakia to a Czech mum and Nigerian father in 1981.
He is a multidisciplinary creative force, social innovator and choreographer who teaches people and organisations how to move into their creativity.
He designed, choreographed and directed shows and campaigns for Apple, Google, Mercedes Benz, the VMA's, SNL and CBS.
In 2010, he founded JAD Productions, one of the leading creative production companies in Europe which has garnered multiple honours and global awards. Yemi has been dedicated to creating opportunities for disadvantaged children in Indonesia, India and Nigeria and was appointed as Czech Goodwill Ambassador by the minister of Foreign Affairs in 2019. In 2020 he founded Moonshot Platform Inc, a US based non-profit organisation, whose mission is to seek and accelerate young emerging leaders and their endeavours around the world, seeking solutions to 21st Century Grand Challenges and Sustainable Development Goals focused innovations.
Yemi AD said he represents both Africa and Eastern Europe.
He said when MZ announced on zoom meeting that he would be joining him on the trip, he screamed and immediately stood up and started dancing, forgetting that the entrepreneur was still online and the people around MZ began to laugh. Yemi AD said he sat down and began to sweat because he couldn't believe it.
Yemi AD said th last time someone from Czech Republic went to space was before he was born.
In his words: "It's a huge honour, a huge privilege, not only for me as a Czech person but also as a Nigerian person, for all of the kids."
Yemi AD said he is from a middle of nowhere, from very adverse condition and to make this trip to go from nothing to the moon is a huge encouragement for all the kids he serves.
He said this would encourage the kids to fulfil their own dreams and get on their own missions, and adding that this is what excites him.
"I'm scared"
Yemi AD said he's scared to go on the trip, adding that standing in front of the rocket will increase his fear.
He, however, said the explorer young kid in him is stronger than the fear of the adult person, adding that he looks forward to the trip.